Often enough, corporate-based video conferences can be dull and boring, but it doesn't need to be that way. And with so many affordable and free video conferencing systems available, it's never too late to start making it more interesting.
Even if you're about to dive into a team catch up meeting, a sales report, or look at important work projects, you ideally want to kick off by engaging your team and allowing them to switch on. With this in mind, there are many ways to make video conferences more fun and engaging.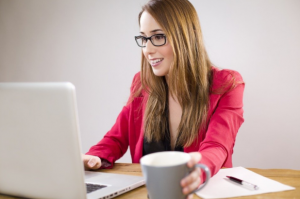 The Power of Icebreakers
Icebreakers can be a powerful and fun way to make video conferences engaging, increase participation, and warm up everyone in the room. Even if you're chatting to people you don't know, it doesn't have to be always the usual "name, title, fun fact" idea. It could be sharing an interesting story, hobby or something you plan to do at the weekend. Or laughing about the most fun and most boring things you'll do, so make it lively!
Remember, most video conference calls can be fairly formal, and attendees could even be new team members, acquaintances or even complete strangers. So, ice breakers can serve to dissolve nervousness and anxiety too, therefore serving a greater purpose. Just like a gentle warm up activity before exercise, it helps get you going.
If you want the best package for free video conferencing features, visit Vaitel for more information.
Pick an Icebreaker
It often depends on the host and the type of icebreaker they want to use. As the host, you can make a list of icebreakers every time you organise a video conference, and see which you like best.
Some types of icebreakers work well in different online meeting scenarios, such as welcoming new staff or attendees, team catch up calls or video presentations, for example. These can include…
Question and Answer
The question and answer can easily go beyond the usual introductions and generic questions. You could add new and intriguing questions that will make it more personal, or add a bit of humour. This will make the icebreaker more exciting and engaging. Popular questions could include:
Who is your favourite superhero?

What's your favourite food and why?

What is your dream travel destination?
Truth
In this icebreaker, the participants should guess which is the "false" answer among three statements made by the host, or another attendee. This is fun and involves everybody on the virtual conference, while also revealing an interesting fact when the true answer is revealed.
Customer Insights
This is particularly good when targeted for clients, or prospective clients. This focuses on work-related issues, inviting participants to recall an instance when they received extraordinary service from a company of any kind, and what made it memorable. This type of question is ideal as it's fun to recall a story, while giving a window into their experiences and how you may be able to provide the type of service they respond well to.
Harnessing Virtual Conferencing
There are so many other icebreaker ideas that you can use for your next conference call to make it more memorable. The main purpose is always harnessing the power of virtual conferencing to gain the most from the technology and understand what it can do for your business, and wider team.
Do you want a great cloud telecommunications package for your company that includes market-leading features with a free video conference option? Visit Vaitel and find out more about their packages and offers.